At Urban Poetry 2017,
Linda J. Wolff
is the author of 2 eBooks (poetry, and a romance short story) on
Amazon
. She writes about the lessons and blessings of life, how to transform anger to love, about forgiving, growing and most of all sharing inspiration through poetry and quotes.
Linda has just delivered the final copy of the manuscript for publishing with Bookbaby!
The eBook will be a series of her poetic writings titled:
"Urban Pen – Poetic Writings of Linda J. Wolff"
Volume #1 – Time Pieces
Volume #2 – Awakening
Volume #3 – Voyage
Receive an Email Alert of When Urban Pen Poetry Book is Released! Sign up Here!
It will contain some of her poetry from WordPress Urban Poetry 2017 website and her other blog AttitudeBomb.
In addition to her writing, Linda is an artist. Sketching, Digital, and doodling art are of her favorites.
CONNECT WITH LINDA:
For more quotes, poetry or just social media, follow her on
MORE ABOUT LINDA:
Linda June Wolff has experience in social media, a blogger of Fashion Take-Out, she has been writing poetry since 2013 to present.
As a single mother living in
Seattle, Washington
, she is a multitasking mother of three amazing young ladies. With the passion she has to write, she shares her views on the good, the bad and beautiful through words.
 …She is an avid lover of life, nature, and a color interpreter, she believes in giving back, and "sprinkling" hope supersedes all aspects of her life, writing, and art. Also, as a creative woman, she understands the journey and process of turning her passion into a reality and a dream that so many people can achieve themselves.
HER MOTTO:
"Sprinkle Hope…Hope through Art, 
Hope through Words, 
Hope through Giving."
Awards and Accomplishments
Awarded & Rank #13 in the "Top 25 Poetry Blogs of 2017" on Feedspot.com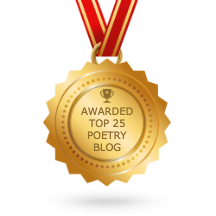 ---
Published eBook Urban Pen: The Poetry Writings of Linda J. Wolff
Download from Amazon – Urban Pen: Poetic Writings of Linda J. Wolff
Download from iTunes Apple – Urban Pen: Poetic Writings of Linda J. Wolff
Download from Barns and Noble – Urban Pen: Poetic Writings of Linda J. Wolff